On Monday, August 2, 2021, the Greater Hartford Twilight Baseball League will host a doubleheader at at Dunkin Donuts Park in Hartford. The event, presented by Cigna, will be the league's 5th annual charity series. This year, ticket proceeds will be donated to Connecticut Cancer Foundation and the Brian Peer Memorial Scholarship.
6:00 PM, People's United Bank vs. Bristol Greeners
8:00 PM, East Hartford Jets vs. Hartford Colts
Tickets will be available at the Main Gate for $10 per adult and free for kids 14 and under.

RSVP on Facebook at https://fb.me/e/2rXIzjCCg.

Can't attend? Donate here: givebutter.com/embed/c/ghtbl.
---
About Connecticut Cancer Foundation
Connecticut Cancer Foundation was founded in 1987 by Connecticut native John C. Ellis, a former catcher for the New York Yankees, who played Major League Baseball for 13 years. John lost his sister, brother and sister-in-law to lymphoma. He is a survivor of Hodgkin's lymphoma that was diagnosed before John reached 40. Fortunately, John survived and CCF was born with the idea of raising funds through sports with the help of sports celebrities. CCF has flourished under the guidance of John's wife, Jane G. Ellis, President and Executive Director of CCF.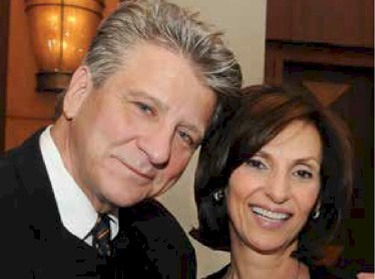 Through the CT Cancer Patient Assistance Program, CCF helps Connecticut families requesting assistance through referrals from oncology social workers from hospitals, cancer treatment centers and hospices throughout the state. For the past 34 years, CCF has quietly granted over $6.4 million to more than 7,000 Connecticut families dealing with the financial hardship that often follows a cancer diagnosis. In addition, the Foundation has donated over $2.4 million to support ongoing cancer research at Memorial Sloan Kettering Cancer Center.
---
About the Brian Peer Memorial Scholarship
This college scholarship is in memory of Brian Peer of Windsor, Connecticut. He was a Windsor High School varsity baseball player from 1996 until 1998, earning All-Conference honors as a senior. He also played American Legion Baseball in Windsor earning All-Zone Honors in 1998. He continued on to Manchester Community College earning All-New England Junior College All Star recognition then on to Rhode Island College, being named Co-Captain his Senior Year. He continued to play in area adult leagues through 2018. The scholarship is awarded each year to a Windsor High School baseball player who will be attending college.
---
GHTBL Gives Back to the Greater Hartford Community
On Sunday, July, 9, 2017 the GHTBL hosted the first ever charity series at Dunkin' Donuts Park. Four games were played and $5,641 in ticket proceeds were donated to Hartford's Camp Courant. On June 21 and 22 of 2018 the league hosted a pair of doubleheaders that raised $4,500 for Connecticut Children's Medical Center. In 2019, the Twilight League held another day at Dunkin' Donuts Park and raised $7,000 for a Multiple Sclerosis charity named MS4MS. Amidst the COVID-19 pandemic, the league managed to play a shortened season in 2020, including a doubleheader at Dunkin' Donuts Park that raised $2,000 for the new Johnny Taylor Field in Hartford's Colt Park.